In collaboration with Umicore Electroplating (the international specialist in electroplating technology), we are pleased to be able to offer a diverse range of products and services for the electroplating process. These are recognised throughout the world for their high quality of standards and customised services.
We provide solutions for both decorative and technical purposes.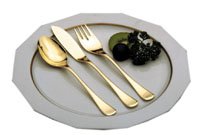 Examples of our specialities include
reel to reel high speed plating
PCB plating (print plate technology)
decorative plating
Products
If you'd like to know more, please don't hesitate to contact us.