Responsible business conduct under the Dutch Gold Sector IRBC Agreement
In the light of the above-mentioned agreement, Schöne Edelmetaal has introduced a working method in which the so-called Business Partner Screening (BPS) is carefully carried out.
The BPS follows the Responsible Gold Guidance drawn up by the London Bullion Market Association.
The Responsible Gold Guideline is based on the OECD guideline. The OECD Due Diligence Guidance for Responsible Supply Chains of Minerals from Conflict-Affected and High-Risk Areas and the Gold Supplement in annex.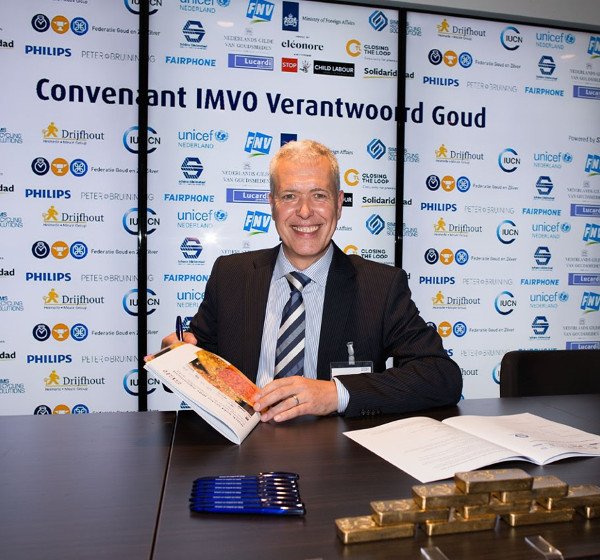 Business Partner Screening
In practice, the Business Partner Screening consists of 3 parts, namely:
Know Your Customer (KYC)
Know Your Material (KYM)
Know your Transaction (KYT)
De BPS has limited validity and is carried out periodically when the opportunity arises as a result of noticeable changes in the company information and/or materials offered.
Know Your Customer
In the KYC portion, the client information is examined. Is all the contact information available, for example? The number of staff members is also important, and when was the company established? What is its creditworthiness and credit history? How is the company registered with the Chamber of Commerce, and who are the beneficiaries and authorized officers? Is the VAT number correct?
Know Your Material
In KYM, we look at the type of material, such as antique jewellery or (fine) gold bars. The country of origin of the gold and the risk that real gold may be mixed with false gold are key factors. Is the origin traceable?
Know Your Transaction
In KYT, checks are carried out to see if the income from one party is indeed paid out to a known owner or authorized officer. Are the requirements under the Unusual Transactions Reporting Act being met?
Only once the above-mentioned checks have revealed no inconsistencies in the information can gold be accepted and refined.
If inconsistencies have come to light, then the party cannot be processed by Schöne Edelmetaal and will be returned to the sender.